De Crypto Fear and Greed Index is gecreëerd om de hebzucht en angst van beleggers in de cryptomarkt te meten en wordt o.a. gebruikt om het besluitvormingsproces van kopen/verkopen te helpen verbeteren.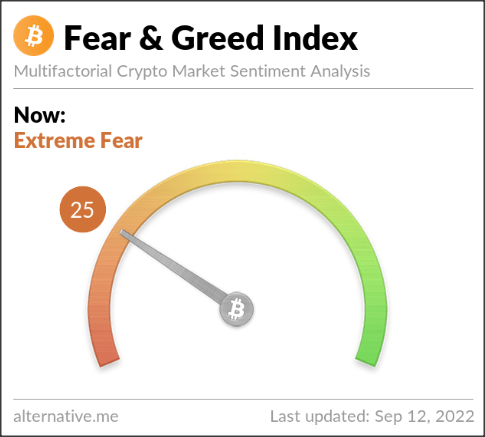 Een populaire index is afkomstig van de website alternative.me
De Crypto Fear and Greed Index zelf varieert van 0 tot 100, waarbij 0 staat voor extreme angst bij beleggers die een sterke verkoopdruk kan veroorzaken. Dat zou een koopkans kunnen zijn.
De waarde van 100 heeft de tegenovergestelde betekenis: beleggers worden extreem hebzuchtig. Er kan een door emoties gestimuleerd koopmomentum zijn. Wanneer beleggers te hebzuchtig worden, betekent dat dat de markt toe is aan een correctie, lees een daling
Alternative.me vergaart gegevens uit de volgende zes bronnen: volatiliteit, marktmomentum/-volume, sociale media, enquêtes, dominantie en Google Trends.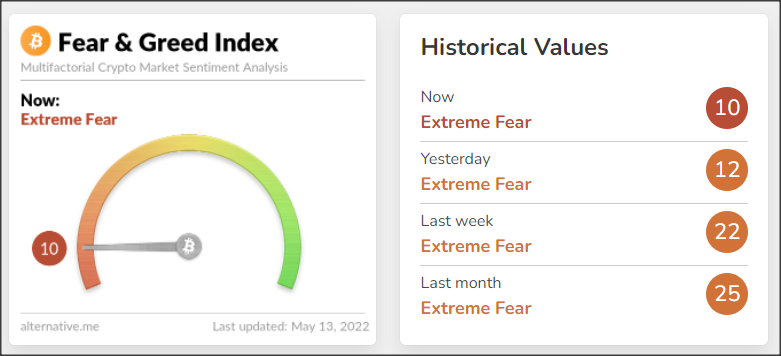 Na de bitcoin crash, midden mei 2022, stond de index historisch laag
Niettemin is het af te raden om cryptocurrency's te verhandelen puur op basis van deze enige bron. Na de crash van midden mei is Bitcoin, en bij uitbreiding de hele cryptomarkt, nog verder blijven dalen ondanks een index die hoger lag als tien. Doe je eigen research en studeer voordat je begint te handelen in crypto.